Youtube content can't be displayed with your current cookie settings. Select "Show Content", to view content and agree to the Youtube cookie settings. Get more info in the Youtube Privacy Policy. Opt-out here at any timecookie setting.
Show Content
Nomi A.I. Companion
In November 2015 the Nomi project was initialised at what was then NextEV. Born from a desire to have personal connection to the product through Artificial Intelligence the task was to bring this idea to life. As NextEV had only just started and having only one team member my focus was on directing and managing a number if key suppliers in conceptualising a number of rapid concept directions. This video showcases Nomi Mate as implemented in Nio's first consumer product.
Nomi Mate
Nomi Mate seen here in the latest iteration, is the first In Car Companion powered by A.I. Launched in 2017 at the Shanghai Auto show Nio ES8 was equipped with the robotised companion. Nomi has been one of the most rewarding projects I have worked. The main challenge was in designing and developing a concept which embodied the soul of the product and the intelligence embedded in it. The success of the humanistic expression and interaction of Nomi came through the abstraction of human facial and bodily interaction to elemental components. The product has achieved huge success with Nio's customers and is an integral component of the brand.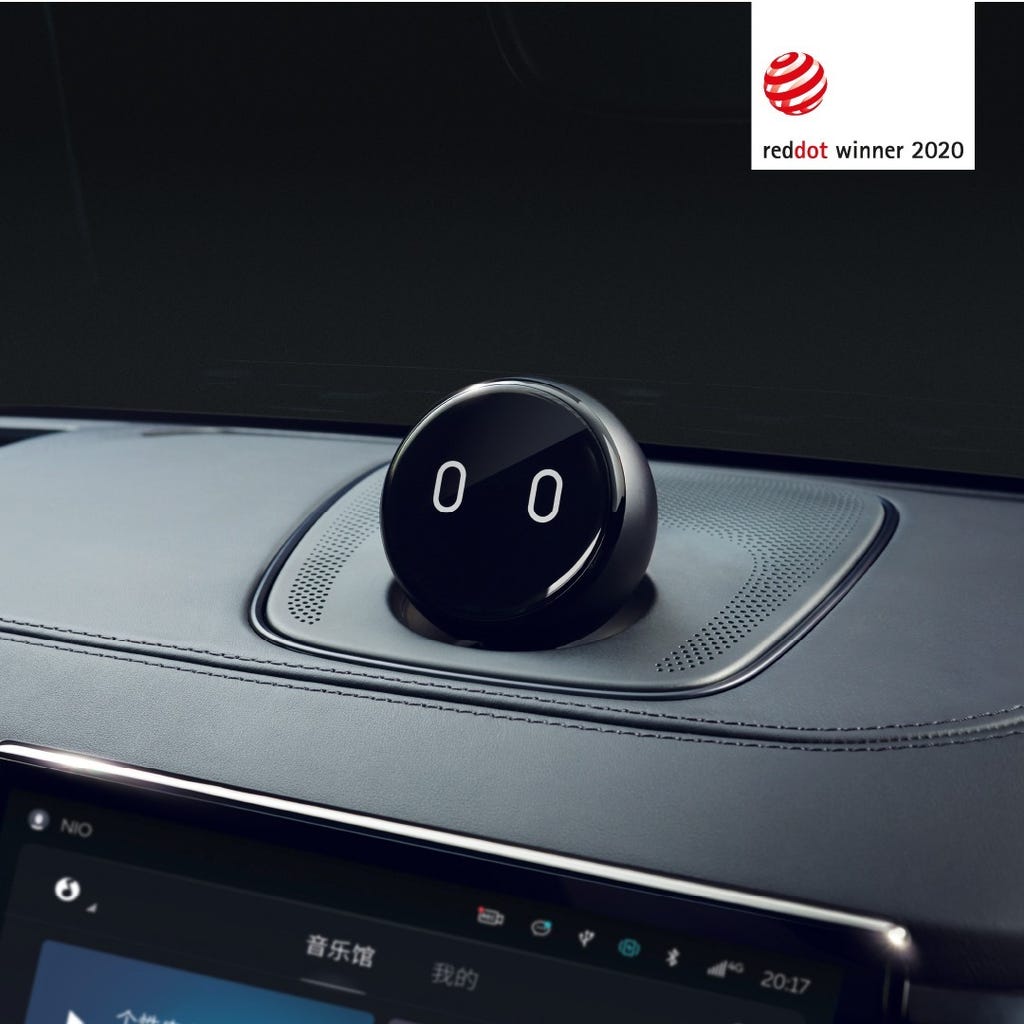 Nomi Halo
In 2016 the Showcar Eve was conceptualised. Whilst Nomi Mate was conceived as an embodiment of a companion in the car, Eve took this concept further with the car itself being an intelligent companion. To that end the Nomi Halo concept was developed. Representing the intelligence embedded in a truly autonomous vehicle the Nomi Halo concept represented a fully connected system of intelligence throughout the vehicle, communicating with user in the vehicle and beyond the vehicles through sound and light.